Restaurant da Sauro
Inside our garden, in our panoramic terrace, you can ask for the Restaurant da Sauro menu "à la carte", spending a pleasant evening, tasting by candlelight, unique dishes of the traditional cooking, poor but with a rich taste, that reminds you our island of long time ago, when the mothers and the grandmothers cooked and everything was made at home! Our "à la Carte" da Sauro Restaurant is in the garden, on our panoramic terrace. Created to offer enjoyable moments by candle light, dining on traditional, simple cuisine reminiscent of life on our Island many years ago when our mothers and grandmothers cooked and everything was home made!

Or culinary delicacies born out of the imagination of the chef, with local fish, extra-virgin olive oil and good wine, everything coming from this wonderful land, surrounded by the sea, between the warm sirocco and the fresh north-west wind.

You can special order one of a kind dishes like "Cacciucco", our traditional fish stew, Baccalà with Pomontinca (traditional Elban flatbread, aromatized with Aleatico wine), zuppa di perza (perch stew) and other unique, local delicacies.

We also create dinners or suppers for important occasions like birthdays, special anniversaries, first communions, confirmations and weddings: everything is planned to the smallest detail from menus that are carefully selected together with our kitchen and pastry staff to the decorations created by Teresa, the creative spirit of the Garbati family.

The restaurant is also open to external clients by reservation only; please call +39 0565 908006.

... Our priority is to bewitch your palate and your soul ...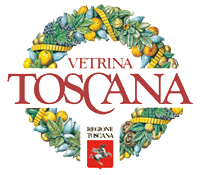 The network "Tuscan showcase" represents a circuit of promotion of food and craft productions, from the tradition of Tuscan territory.
The reference values are:
- the offer of products of the Tuscan tradition in respect to the canons of quality and safety
- the rediscovery of the typical ancient knowledge and flavours of the territory, enhancing the value of the good, healthy and Tuscan food
- the recovery of the relations among the producers, the local shops and the restaurants
The restaurant "Da Sauro" supports this great initiative, by offering the opportunity to taste a fixed-price menu, that contains quality products, local dishes served with extra-virgin olive oil and wine rigorously produced by our local vine growers.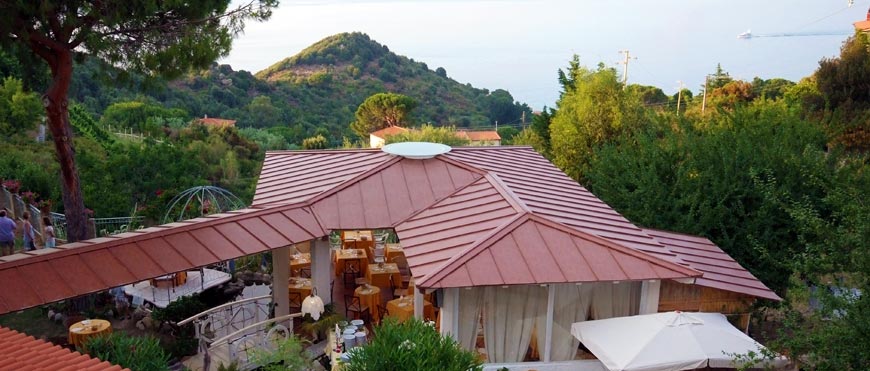 Our restaurant
Mediterranean and Elban cuisine
Special dishes by special order
Organic ingredients
Menus for vegetarians, vegans and for those with gluten intolerance
Special menù for children
Terrace with sea view
Lunch and dinners for special occasions